Las pajas del gobernador by Rafael Vargas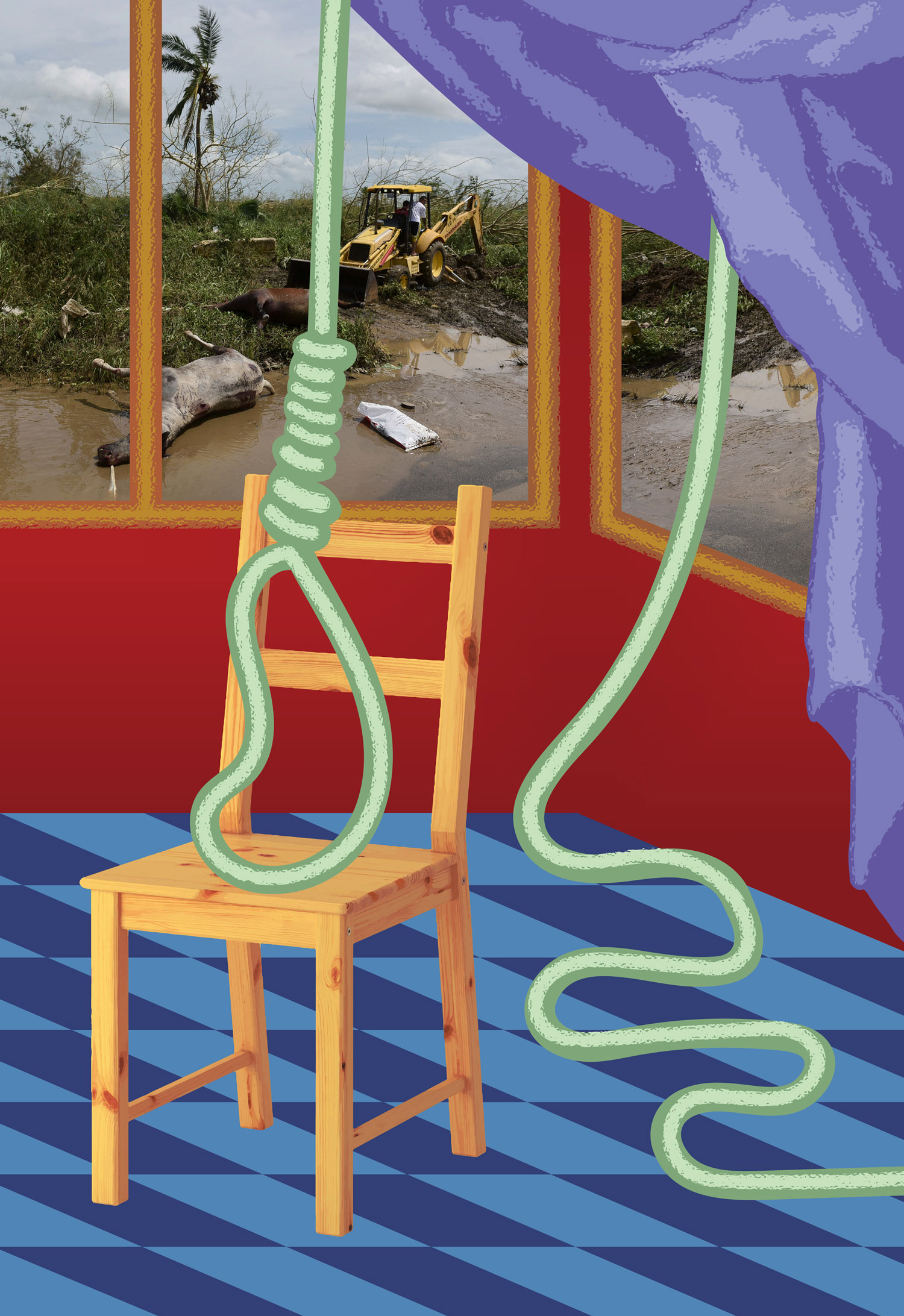 Las pajas del gobernador by Rafael Vargas
Digital print on watercolor cardstock paper. 11x17 inches.
This work is being presented at the augmented reality exhibition Hijack! at the Museum of Art of Puerto Rico, San Juan, PR. October 2018.
Born 1979 in Mayagüez, Puerto Rico, Rafael Vargas Bernard is an interdisciplinary visual artist, noise musician, and performer focused on digital art and new media tendencies. His work explores functional and non-functional systems (including power structures, economic systems, and generative systems) and society's relationship with these. He creates pieces and experiences that are often interactive and require participation with the intention of provoking dialogue and action. He employs readily accessible materials and technologies, found objects, and a utilitarian aesthetic. Vargas Bernard utilizes performance, sound, programming, sculpture, video, painting, humor, drawing, and digital media in his creative practice. Rafael currently works as Community, Programming, and Social Media Coordinator for Mana Contemporary Miami.
Worldwide shipping available!
Any questions about this work? Just send us a message and we will gladly help you!